Save the Date Cards vs Invitations

You finally get that ring, the date, and are now ready to start the planning. Planning your wedding can be fun but it can also be very stressful. One thing that many couples struggle with is the guest list. What type of wedding are you planning, a small family and friend's wedding or a huge shindig with everyone in the family, distant cousins included? From there are the invitations. However, there is a new trend on the rise lately and that is Save The Date cards.

What is a "Save the Date" card?
A Save The Date card is like a greeting card or postcard that is sent to guests in advance of the actual wedding invitation. The cards should be something that represents the bride and the groom in a special way, usually with a photo or sometimes a design that lets guests mark their calendars for your big day. These cards are to be sent out 6-8 months in advance of the wedding date.
It is important to note that a Save The Date card is not an invitation, nor should it serve as one. This is only a heads up for your guests to mark their calendars to plan on attending. Is required to send a Save The Date card? No. Save The Date cards are completely optional. However, they are sent as a courtesy to guests who may live afar or if you are having a destination wedding.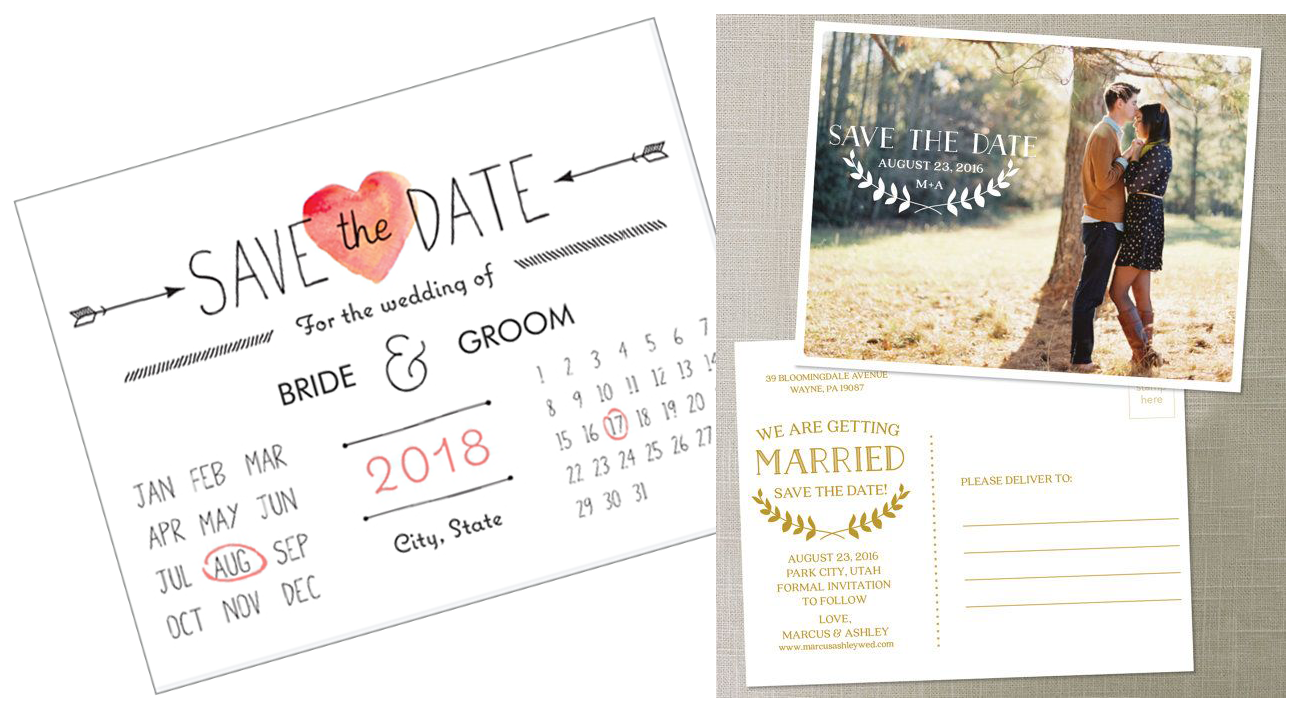 What do I put on the Save The Date Card?
Since this is a precursor to a formal invitation, you want to keep this simple and to the point. The name of the bride and groom, the date of the wedding, and the city in which the wedding will be held. A new trend is for the happy couple to have a personalized website with more details on the wedding (and the couple,) this site may also be included at the bottom of the card.

What do I not want on the Save The Date card?
Remember, you will want to keep the cards simple, classy, yet light, and fun. There is no need to include more information than you need to let your guests know the day of your wedding and what city the big day will be held. This will be a nice gesture to allow adequate time for making travel arrangements. Don't over complicate it, you don't need that extra stress!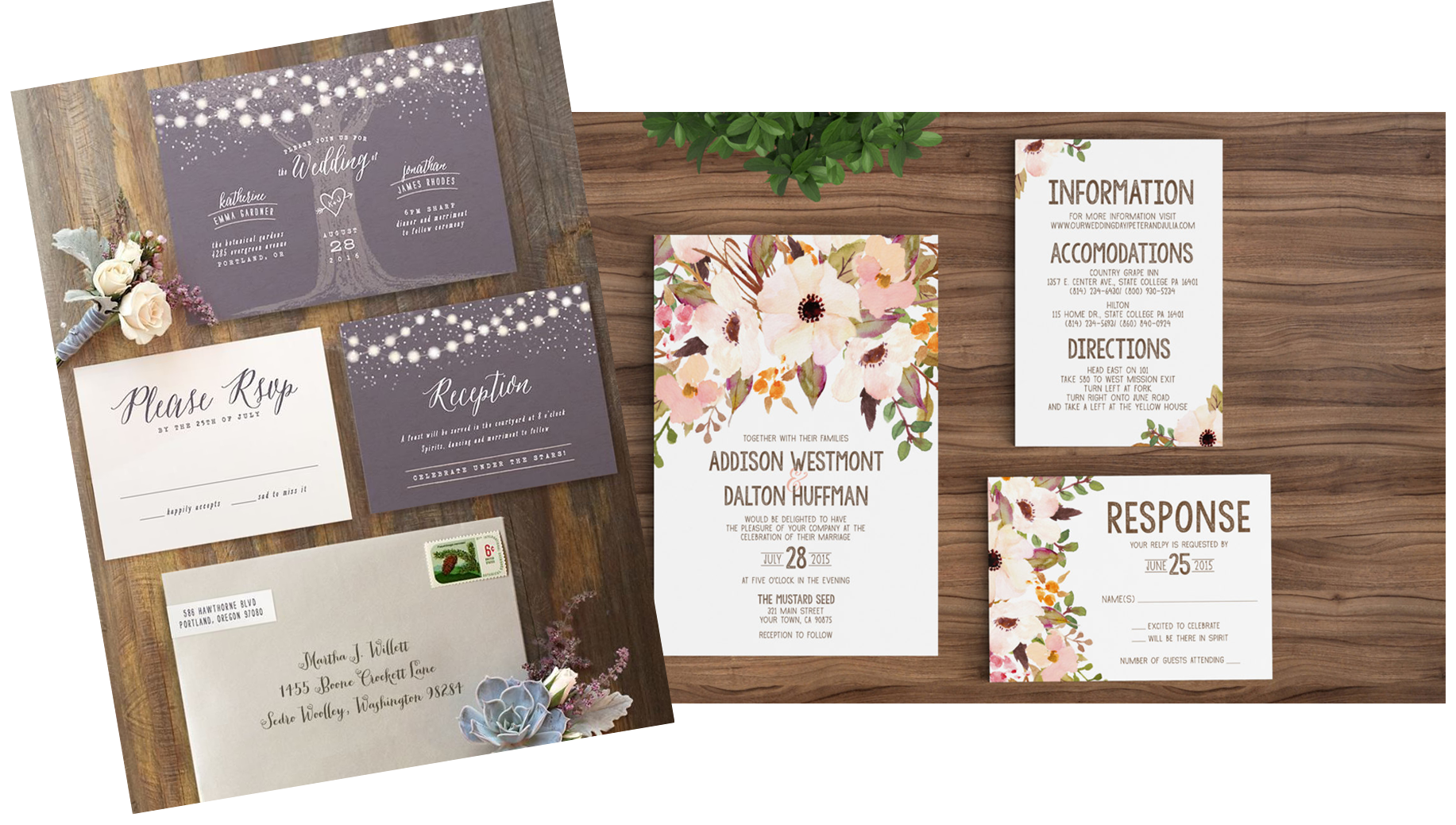 A Wedding Invitation
Your wedding will be an event to remember, your invitations should make that statement. Invitations are a crucial part of sharing your big day with the ones you love. It will include critical information, not only for your guests but for you as well. These should be sent 6-8 weeks prior to the big day.
Typically, your invitations will include many things. The most important being the actual invitation. Your names, the date and time, and of course the location. If you are having a reception after, you may also include that information.
Your invitations could also include reception cards. These are smaller cards, noting the time and place of your wedding reception if it is being held in a different location than the ceremony. If you are wanting to have an adult only reception, this is the place to let your guest know!
A response card is another great information collector! This will tell you how many guests to expect for your wedding. Be sure to include this card in your invitations, along with addressed envelopes and postage. On this card is where you will find out not only the number of guests to expect, but to also allow them to choose dinner options, if you are serving by the plate.
While the items mentioned are essential, there are a few other items that your guests may find helpful, such as an itinerary for the day/weekend, directions to the events, and a list of local accommodations.
The overall goal of the invitation is to not only invite your friends and family to one of the most important days of your life, but to make it easy for them to share in your day.
Whether you choose to send a solitary Wedding Invitation or to include Save The Date Cards, we are sure you will have fun choosing your designs and putting together these very special mementos for your guests.