Celebrations of The Heart
Whether you envision an intimate ceremony of 75 or a grand reception for up to 425 perched above the crashing waves, every moment is yours to dream. Available for ceremonies, receptions, and farewell brunches, in our flexible location suspended over the Atlantic Ocean, we will create a wedding that you and your guests will remember for a lifetime.
One Atlantic will be there for you, from the day you choose us to host this most special day, until you wave a final goodnight to your guests. Our team's comprehensive planning, seamless orchestration, and flawless service will leave you free to fully enjoy every moment. We promise the results will have you walking on water.
Our unique over the water, ocean-front location provides the natural beauty of a beach wedding in Atlantic City, New Jersey year-round, without concerns for weather. For an actual outdoor wedding, our rooftop terrace can also accommodate a ceremony for up to 200.
Whatever your style, culture or spiritual tradition, we offer a variety of specialized services to meet your needs. Over the years, we have developed partnerships with the very best in the region, ensuring that every detail of your celebration is truly a reflection of you and your fiancée. We offer Kosher and vegetarian cuisine, as well as all types of traditional and contemporary international fare. From top-notch entertainment to elegant flowers and dazzling wedding cakes, our full-service wedding planners will be there every step of the way to ensure an extraordinary event that exceeds your expectations. Our experts will also provide local salon and spa services, accommodation options, custom invitation and inventive gift providers, transportation services and activities for out-of-town guests.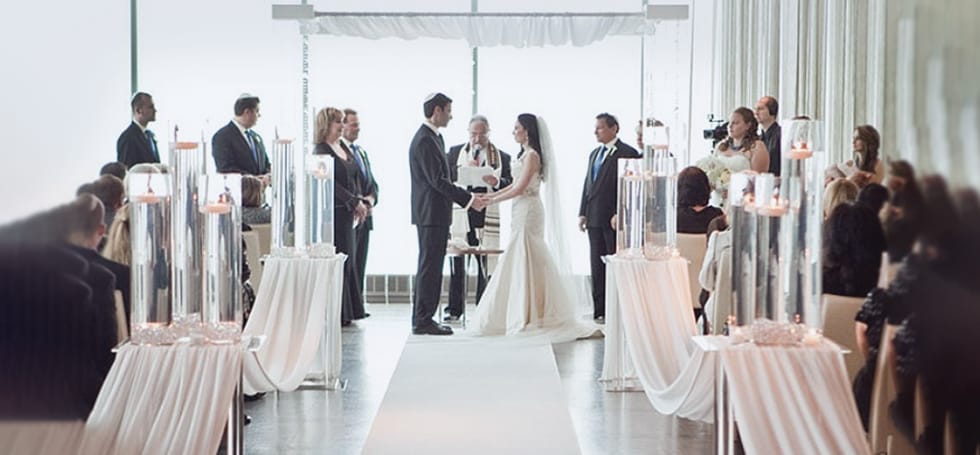 Please contact us today to get more information on how we can help you have the wedding of your dreams.
Get Started
For more info send us your details and we'll get started.